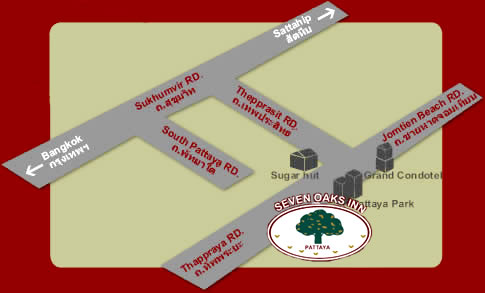 The Seven Oaks Inn is on the South side of pattaya town centre 150 Km. South East of Bangkok.
……….Pattya is a very popular seaside resort offering two sandy swiming beaches, South pattya and Jomtien beach which forms part of " the Gulf of siam " and sometimes refered to as Thailands riviera. " The Seven Oaks Inn " is midway between these two resorts.
……….Deckchairs, umbrellas food and drinks can be supplied, at a very reasonable cost, for part or the whole of the day.